Het AD601 12V 10 Ah (10000mAh) Li-Ion-batterijpakket wordt gemaakt door 6 stks hoogwaardige 26700-cellen. Max. ontlaadsnelheid tot 10 A, goed voor elke 12 DC draagbare apparaattoepassing. De 10 Ah batterij kan volledig worden opgeladen in 2-3 uur, 90% vol in 2 uur. Het is echte capaciteit 10Ah niet nep-labelling of afval-knok-off cellen.
Batterijhuis ID: AD601
Cel binnen: 6 stks li ion 26650 cel
of 9 stks 18650 cellen of lipocellen
Ingang: 12.6V 8A Max
Uitgang: 9V (einde) ~ 12,6V (piek) 10A max
Afmeting: 33 * 104 * 176mm
Input / Ouput-terminal: 5.5 * 2.5.5.5 * 2.1,3.5 * 1,35 mm
of aangewezen connector in verlengkabel.
Gewicht: 563 g
De AD601-batterij is ontworpen voor verwarmde kleding, maar is ook geschikt voor elk draagbaar 12V DC-apparaat.
Het batterij-LED-scherm van de AC601 kan worden gemaakt om de status van het brandstofniveau van de batterij weer te geven op displaynummer 0 ~ 9, 0 = leeg, 9 = vol.
De AD601-batterij kan verschillende uitvoermodi hebben: Constant DC-type, Puls DC-type (instelbare pulsinstellingen), of twee beide.
De AD601-batterij kan ook werken als POWER BANK , DRAAGBARE LADER voor alle USB-versnellingen, smartphones en iPhones. Met een 12,6 V 5A / 8A AC / DC-oplader zou de AD601-batterij in bijna één uur tijd bijna volledig kunnen worden opgeladen, wat echt veel tijd bespaart in vergelijking met de standaard powerbank van de markt, die 10-20 uur nodig heeft.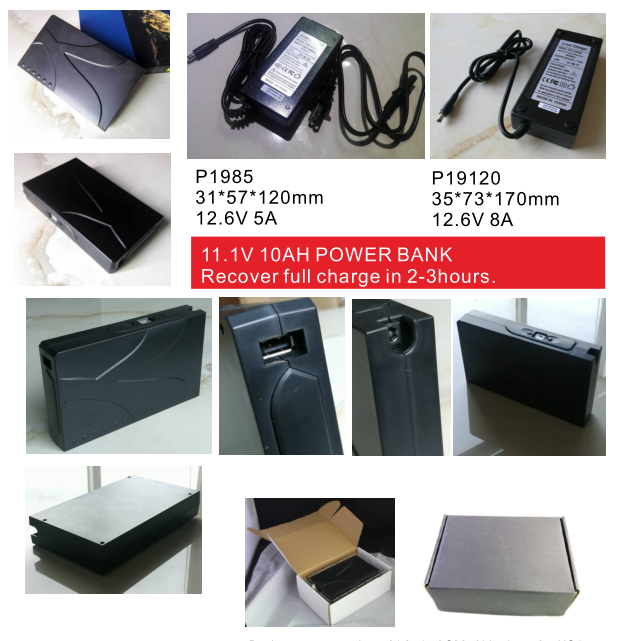 AD601 super snel opladen power bank voor het opladen van smart phone en alle USB-versnellingen,
AD601 kledingpakket voor verwarmde kleding voor verwarmde motorfietsen, verwarmde jas, verwarmde kleding,
AD601 verwarmd dekenbatterijpak voor 12v DC aangedreven verwarmde deken, draagbare verwarmde deken.
De hoogste oplaadsnelheid op een standaard powerbank is 9V * 2A = 18W
Deze AD601 krijgt 12,6v * 5A = 63W, 3 keer meer dan die hoogste snelheid.
De normale oplaadsnelheid op een standaard powerbank is slechts 5V * 1A = 5W,
Te veel tijd verspillen door te wachten tot de powerbank zichzelf weer oplaadt.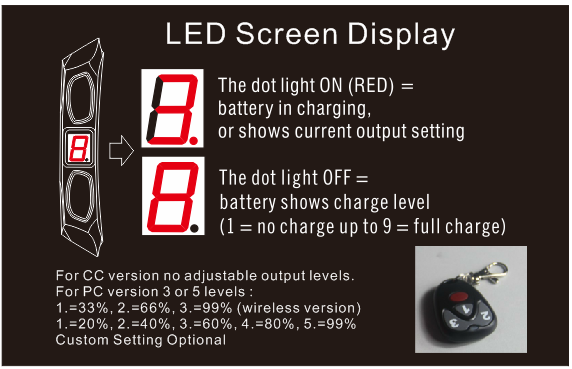 Batterij gebruik instructie.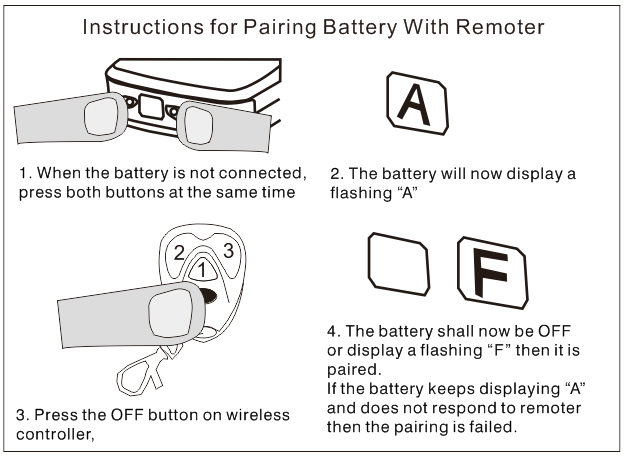 Pair the remoter met batterij.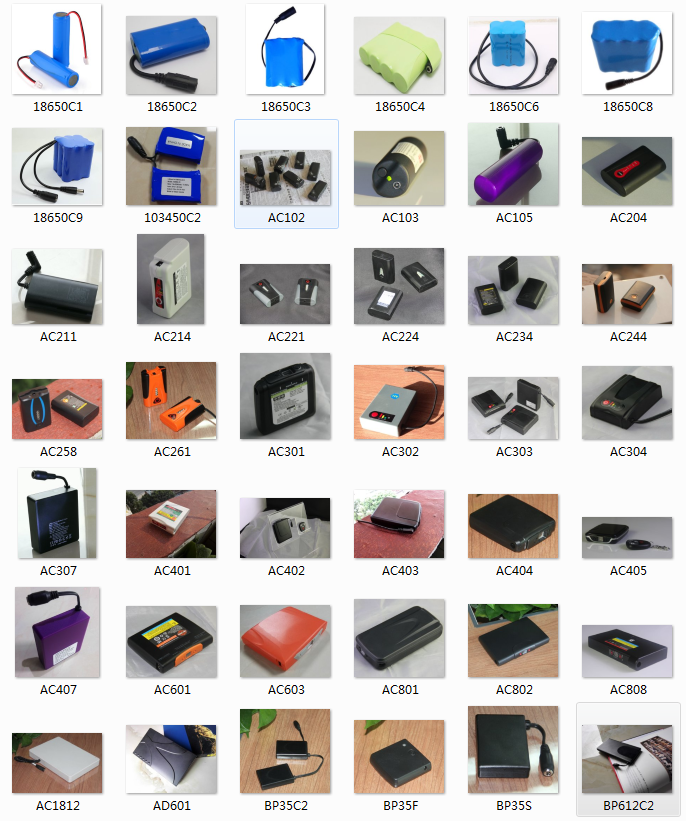 We maken li-ion-accu's voor alle verwarmde draagt ​​in alle maten optie, zoeken (modelnummer) om meer informatie te vinden op onze site.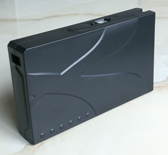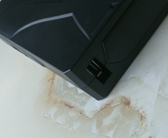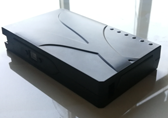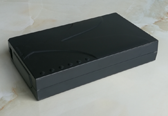 AD601 11V 10AH super powerbank batterij voor verwarmde kleding, verwarmde jas, verwarmde deken, verwarmd vest, verwarmde jas en andere verwarmde draagt.
Product Categorie : Li-Ion-batterijpakket > 9v batterij